For, behold, I create new heavens and a new earth: and the former shall not be remembered, nor come into mind. Isaiah 65:17

"And God said, Behold, I have given you every herb bearing seed, which is upon the face of all the earth, and every tree, in the which is the fruit of a tree yielding seed; to you it shall be for meat. Genesis 1:29

"Let your food be your medicine" -Hypocrites

Copyright 2012 Jon Wade Shumway



The Retreat

The Philosophy

The Hosts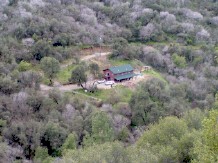 Nestled in a narrow brook valley, above the fog of the central valley of California and below the snow mantled peaks of the high Sierra you will find New Earth Wellness Retreat.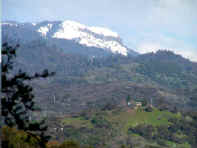 The nature campus is on 20 acres of mix woodland forest and is a adjacent to a 120 acre "island" of the Sequoia National Forest, offering a total of a 140 acres of nature trial enjoyment.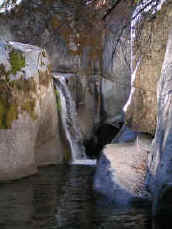 In the center of this "island" is a beautiful series of waterfalls cascading into this pool sheltered in this small hidden box canyon.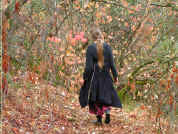 Every season bring a new canvas of beauty to the natural landscape, including autumn foliage.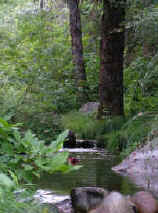 Alder grove along Mill Creek on northern boarder of campus.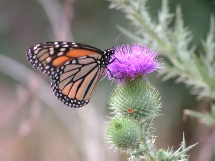 Monarch Butterfly- Another welcome guest enjoys the blessings on the nature campus.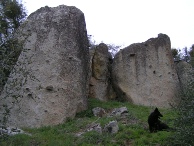 For the vigorous and adventurous guest a hike to the hilltop offers a compl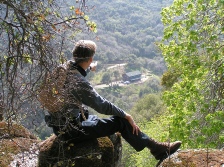 ete view of campus valley and interesting rock formations.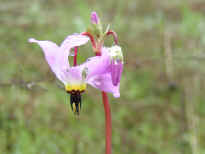 At New Earth Wellness Retreat we recognize that the only way to enjoy optimal health is to come into perfect harmony with nature and its Master Designer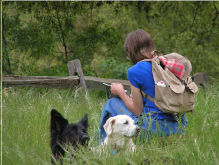 In order to know what are the best foods, we must study God's original plan for man's diet. He who created man and who understands his needs appointed Adam his food. "Behold," He said, "I have given you every herb yielding seed, . . . and every tree, in which is the fruit of a tree yielding seed; to you it shall be for food." (Genesis 1:29, A.R.V.) Upon leaving Eden to gain his livelihood by tilling the earth under the curse of sin, man received permission to eat also "the herb of the field." Genesis 3:18.
Grains, fruits, nuts, and vegetables constitute the diet chosen for us by our Creator. These foods, prepared in as simple and natural a manner as possible, are the most healthful and nourishing. They impart a strength, a power of endurance, and a vigor of intellect that are not afforded by a more complex and stimulating diet. -The Ministry of Healing, 295, 296RN MORE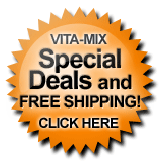 ***06-004925 ***
GET FREE STANDARD SHIPPING ($25US/$35CN)
USE ABOVE CODE
1-800-848-2649
Jon & Jeanine Shumway are your hosts at New Earth Wellness Retreat. They will be your guides as you discover how to come into harmony with nature's laws and their Author. Our background education and training are in the field of occupational therapy, the art and science of mentoring positive change for achieving a full and meaningful life.

Jeanine, a third generation vegetarian, has inherited and cultivated talent for creating culinary delights that are at the same time healthful and delicious. Her first introduction to a vegan, whole food diet was from her uncle Milton G. Crane MD who was the director of research at Weimar Institute for over 20 years in northern California. With Jon she is writing a cookbook, entitled, The New Earth Diet. She also enjoys gardening. She has a remarkable testimony as to the unexpected health benefits she experience when she fully adopted a whole food vegan diet. She is also hosts on their YouTube® channel at www.youtube.com/newearthwellness
Jon, raised in a semi-vegetarian home, adopted a vegetarian diet 25 years ago and has embraced a complete vegetarian (vegan) whole food diet for the past 18 years. He enjoys creating new recipes with Jeanine. His most popular successes include, "Shicken Noodle Soup" (made with brown rice noodles and diced shiitake mushrooms), a non-dairy "Parma-Jon Cheese" (made with omega-3-rich English walnuts), and "Whole-Food Tofu".
The Accommodations

In keeping with the individualized wellness program for each guest, the intimate lodge accommodates the maximum of four visitors at a time. There are two guest bedrooms each with its private bathroom furnished with separate tub and shower.
Alternatively, sites are available along the brook side for tent camping Spring through Autumn.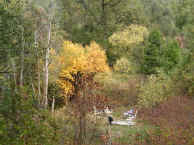 "Beloved, I wish above all things that thou mayest prosper and be in health, even as thy soul prospereth." 3 John 1:2
"Whether therefore ye eat, or drink, or whatsoever ye do, do all to the glory of God." The Apostle Paul, 1st letter to the Corinthians 10:31


New Earth Wellness is a Mark 12:17-a non-profit organization and gratefully accepts taxable donations from those who believe in our ministry.
"And Jesus answering said unto them, 'Render to Caesar the things that are Caesar's, and to God the things that are God's. And they marvelled at him.'" -Mark 12:17
"Grains, fruits, nuts, and vegetables constitute the diet chosen for us by our Creator." -Ellen G. White